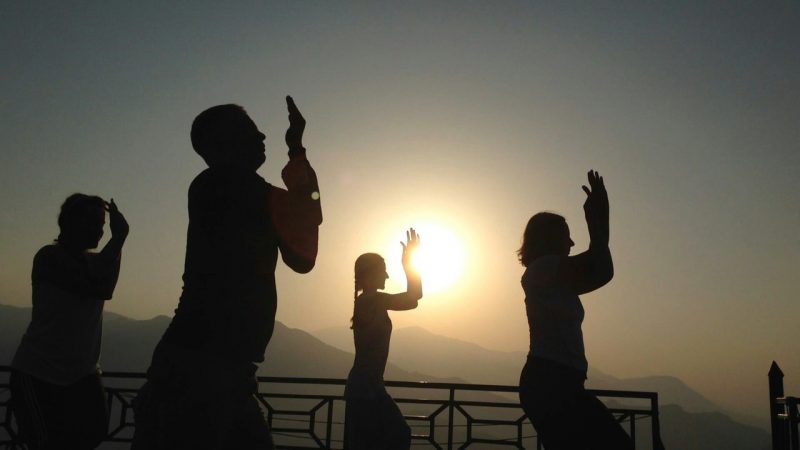 From 1st to 30th March I organized yoga seminar in Chiang Mai in North Thailand. An ancient city Chiang Mai in the North of Thailand is an excellent place for recreation of soul and body, conducting yoga sessions and seminars.

Actual Information: Now my Yoga-camp Based in Moscow, Russia and Nepal (October every year): Pokhara with Yoga-trekking to Annapurna Base Camp
Yoga Detox Vipassana
Renovation and rejuvenation session «Yoga Detox Vipassana».
This session enables you to make substantial progress in getting rid of the most common ailments of our time.
The special attention will be paid to the improvement of spine problems, restoration of function of paralyzed limbs, getting rid of senility, and overall rejuvenation.
Our Schedule on Yoga Detox seminars
7.00–8.30 — Pranayama, kriyas, mudras, meditation.
8-30–10-00 — Basic asanas lesson.
10.00–11.00 — Personal asana practice. Nidra. Shower.
12.00–lunch, walking to nearest hill, meditations, swimming-pool (as you like).
19-00 –20-30 — Personal asana practice and etc..
Yoga Teacher Training Course (certificate) from 01 to 18th of March 2012
Theory and practice of yoga, teaching methods in a group and individually.
Daily schedule of classes: morning from 7 a.m. to 1p.m., evening from 7 p.m. to 9 p.m.
Yoga Therapy Instructor (certificate) from 01 to 30th of March 2012
Yoga Therapy Instructor course is a unique workshop. I will give explanation of anatomy, physiology, clinical common diseases, Ayurvedic diagnosis, extrasensory and chiromancy diagnosis.
This course provides detailed description on methods of eliminating diseases such as:
Obesity, senility, low back pain, spinal, protrusion and herniation of vertebral discs, spinal injury with paralysis of limbs, digestive disorders, allergies, infertility, impotence, prolapse of internal organs, gynecological ailments, arthritis, arthritis, chronic fatigue, depression, loss of immunity and other.
Course participants will receive detailed instructions and systems to combat these diseases. Theoretical knowledge and practical skills will be trained to enable students to work independently.
I will generously share my experience of yoga therapy with the participants of this course.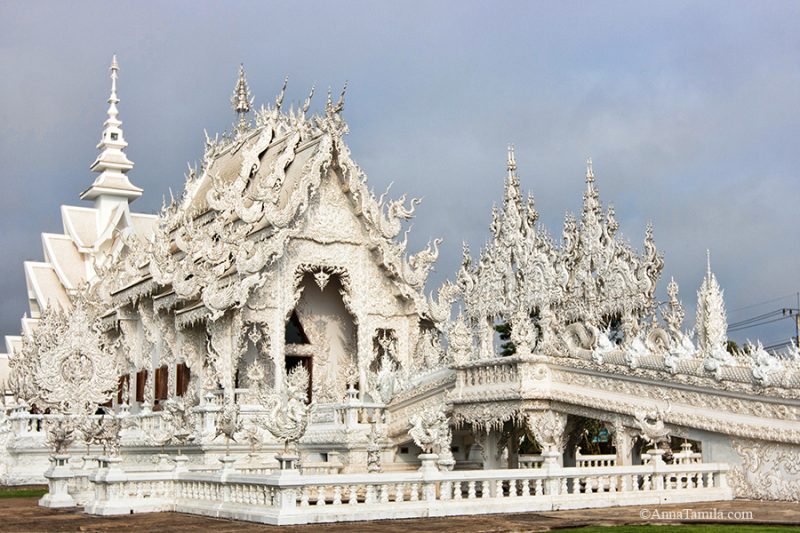 The city of Chiang Mai – is a pearl of Northern Thailand, which is older than Bangkok three times and located by 800 miles away to North from it.
From Bangkok to Chiang Mai you can get by plane for less than an hour, paying for the ticket from $70 to $100; by train in 12 hours for around $20, by bus in 10 hours for $ 17.
Chiang Mai is situated in the fertile valley of the Ping River and is very comfortable for life. It is surrounded by a beautiful landscape: mountains, rivers, exotic jungles. The city is also famous for its ancient temples, historical and cultural monuments. This surrounding gives tourists many attractions such as walking, biking, elephant trekking, boat trips on the Ping River. Abundance of fruits and vegetables growing in the open sun makes this place even more pleasant for retreats and yoga sessions.
The weather in March is dry and very warm. The temperature at the day is similar to Almaty at summer time, at nights — up to 18C above zero.
In 2012, in Almaty, Kazakhstan will be built Clinic of yoga therapy.
From May till the end of August near Almaty in the mountain landscape will also be conducted wellness detox, vipassana, educational seminars.