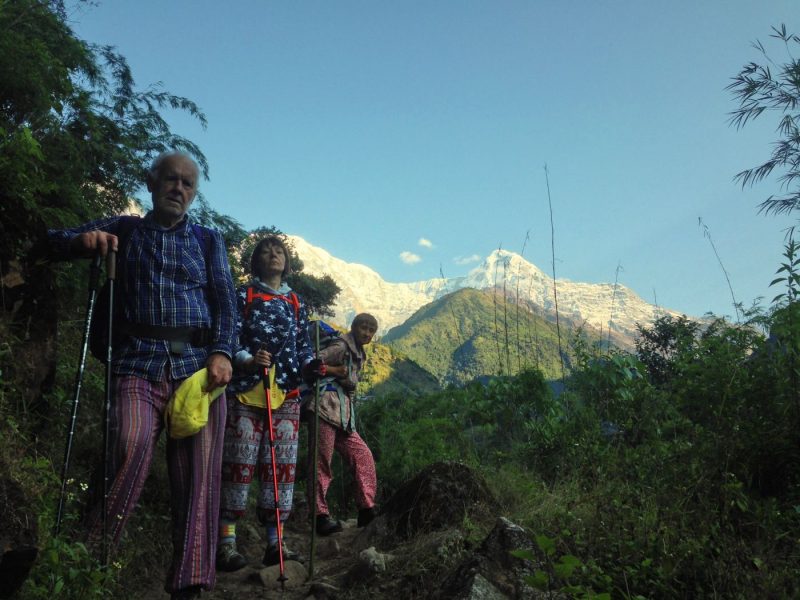 From 1 to 25 of the March 2018 I invite you to my yoga camp in Pokhara, Nepal and Yoga Trekking near Annapurna
Nowadays Nepal is the best place (in my practice) for health recovery and yoga training. People become fresh, slim and powerful.
I describe in my blog positive results of yoga therapy have been confirmed by official medicine. In this article, I will just list the diseases, which we (I and my patients) had managed to win or to achieve significant success:
obesity, hypertension, hypotension, arthritis, arthritis, asthma, varicose veins, diseases of the spine (curvature, protrusion, disc herniation, injury with paralysis of the extremities, low back pain, etc..), stroke, neurological disorders, hormonal disorders, weakened immunity, chronic fatigue, infertility, depression, multiple sclerosis, breast cancer, allergies, psoriasis, digestive problems, liver trouble, diabetes and etc.
Also there is Special program for multiple sclerosis, it is guaranteed, you will feel better after one month with us!
Send request
Yoga-camp in Pokhara schedule
7.00–8.30 — Pranayama, kriyas, mudras, meditation.
8-30–10-00 — Basic asanas lesson.
10.00–11.00 — Personal asana practice. Nidra. Shower.
from 12.00 – lunch, walking to nearest hill, meditations, swimming-pool (as you like).
7– 8 pm — Personal asana practice and etc.
On Saturday and Sunday there are no evening classes, there are fewer yoga classes in the mountain tracks — we are engaged in the possibilities (depending on weather, altitude and transitions). In the mountain tracks the muscles of the whole organism are maximally strengthened, there is an excellent leap in the recovery of the moral and physical.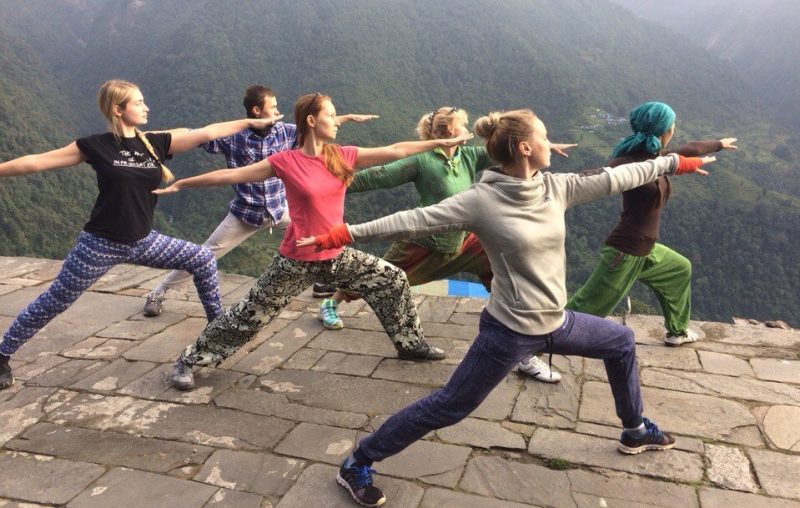 The results of yoga therapy
Now I can definitely say that there are no the incurable diseases. Moreover, there is no need to use medicine to win the disease. Any interventions in the processes of a human body except its own efforts are not needed.
Yoga therapy makes a person alive, turns on our system recovery, including internal forces, which has always been and there is a huge potential to cope with any disease. It is a miracle; it was given to us at birth. We just forget about it.
I am not going to give you a magic pill or potion. I will not prescribe you a bed rest. I would rather say the opposite: you should throw out all your medicines and take care yourself from morning until evening every day, do exercises a minimum 6 hours per day, hike, lead active and mobile lifestyle, follow the diet and feel optimistic. In the my method it is very important to follow a special vegetarian diet without salt, sugar, flour, and in some cases, the raw food diet and juice therapy can be prescribed.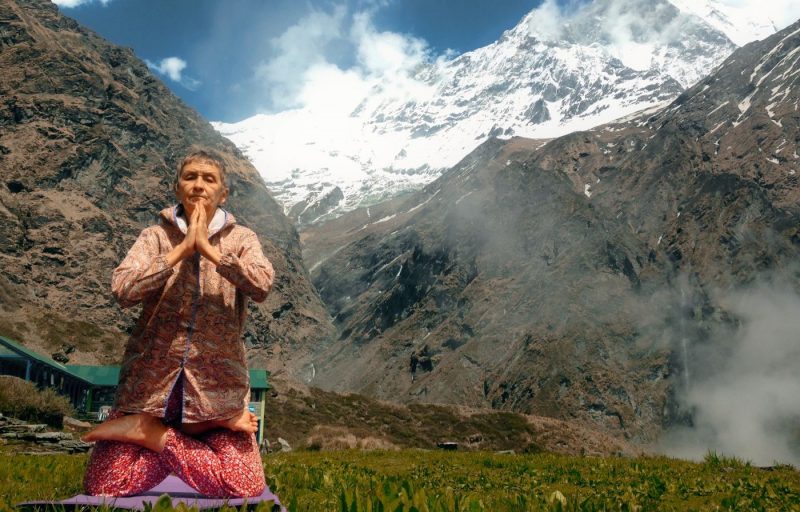 Price of yoga-program and live in Nepal
Yoga-therapy program — $45/day (25 days)
Flight from Moscow to Kathmandu (and return) $600
Nepali visa — $40 (for 1 month) — you can make it in airport (pay only with U.S dollars)
Way from Kathmandu to Pokhara — $10 (by tourist bus, 8 hours) or $150 (by plane, 30 ninutes) or $120 (by jeep)
Live in Pokhara (in hotels) — $8-20/per day (up to your preferences)
Food, juices — $15 per day
Special permit for trekking — $50.
All programs in Nepal
1) Yoga-therapy course for health recovery. With yoga-track to Annapurna Base Camp.
2) Training of yoga instructors with elements of yoga therapy.
To get to seminars in the Himalayas (Nepal) you can be unprepared and even sick. Clarify your health problems in advance in the application, wait for my answer and come.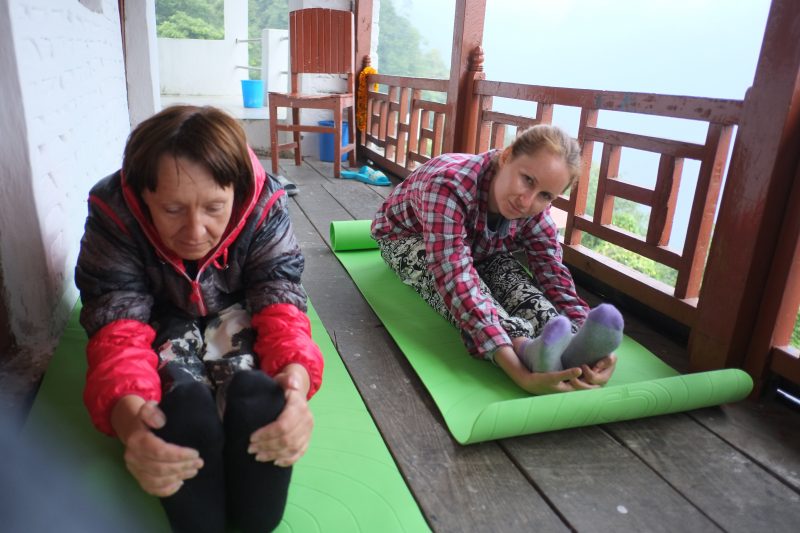 What is yoga-track, details
To live and practice yoga in the mountains is new to many. Do not be afraid of mountain paths, walks on them are strictly personal, you will not be driven, and gradually they will be taught to walk on them easily and freely.
Overnight on the track pass in the guest houses. Photo-dairy from track: Yoga track to Annapurna >>
If desired, instead of the track, you can stay in Pokhara with an instructor and continue to practice yoga in the hall.
Leisure in Pokhara. In addition to walking in the mountains in Pokhara, you can find a lot of interesting excursions, paragliding or just wander along the lake, swim by boat, and in the evening sit on the lake in a cafe, enjoying the views of mountains dotted with magical lights or fireflies, starry sky, drink freshly squeezed juices, chat with new friends.
Send request
Also there is movie of our friend Rob Lobo. We met in last track:
Something interesting: